NORTH BEACH ACCOMMODATIONS
This classic 1908 Edwardian is renowned for its architecture and elaborate paint job. It is not only featured in the book Painted Ladies Revisited but photos of this building can be found in many other San Francisco guidebooks. Quite simply this location is without equal for tourists and business travellers who are visiting San Francisco without a car.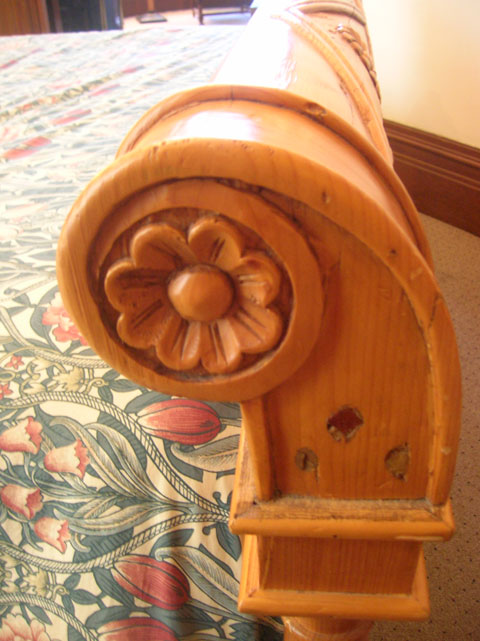 Rooms are furnished with heirloom antiques and designer linens. Leaded glass, built-in cupboards, silk-screened ceilings, travertine marble and bowed glass windows are but a few features found throughout this Inn. From many of our rooms, you can hear the distant bark of the sea lions on quiet, still nights. The sound of the foghorn is often heard in the early morning as the fog rolls through the gate in late spring and winter… And once in a great while, you can even hear the clang of the cable car bells passing far below on Columbus Avenue. Guests to this location return home with the taste of fresh coffee on their lips, the aroma of fine cooking in their noses, live jazz in their ears and fresh sea air in their lungs.
The two-bedroom flat is capable of sleeping six (in some situations determined when making reservations) with a private bath and kitchen. We also offer three rooms with queen beds and a shared bath (shares with only one other room). There is also a room with a queen bed, private bath, private entrance, coffee maker, fridge and microwave.